I guess all the praying I asked for last night paid off! My Dad came over today to watch the boys during Cormac's therapy and have some lunch. He finishes his sandwich and asks where I was when I lost the magnet. He leaves and is back in less than ten minutes WITH THE FRIGIN' MAGNET! I swear it's a miracle. I searched twice with the boys and went back again last night without the boys and couldn't find it. Maybe a fresh pair of eyes?? Who knows but I am so stinkin' happy!
For those that don't know what the magnet looks like check out the picture below. It is smaller than a quarter. The coil attached to it was not lost. Somehow, the magnet detached from the coil too. That's Cormac feeding a sheep.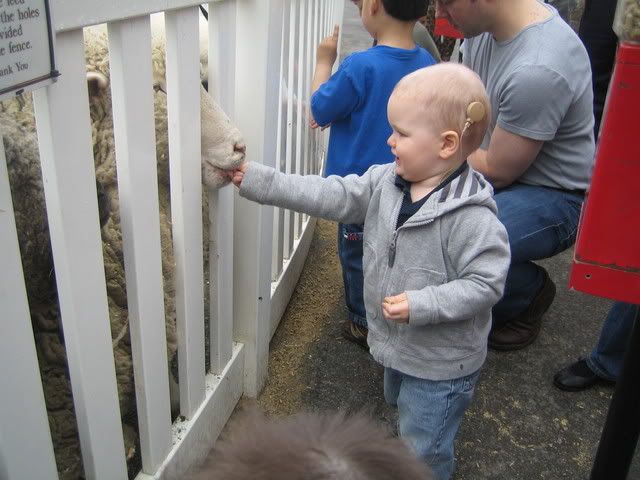 Our plan is to buy a fish this afternoon. Not sure if I will come to regret this decision but I thought it would be fun. We shall see....